Castle Milk Stout is a leading South African beer brand, part of AB InBev group. The product boasts a rich and distinctive taste and is deeply rooted in the South African Culture. On May 8th, it launched in partnership with Controlesa (the Congress of Traditional Leaders of South Africa) an "Ancestors Day" campaign, for the second year.
The campaign aims at helping South Africans to rediscover and embrace their spirituality, their traditions and values in today's modern world.
Castle Milk Stout and Controlesa would like the South African government to recognize May 8th as an official national day. "It is important for us as individuals and as a society to promote the habit of embracing, celebrating and always preserving our culture — and not just on Heritage Day," concludes Castle Milk Stout brand manager Khensani Mkhombo (source: mediaupdate.co.za).
Indeed, Heritage Day is already a bank holiday in South Africa. Each year on September 24th, it celebrates the culture of South Africans' beliefs and traditions, in the wider context of a nation that belongs to all its people. It is celebrated with enthusiasm by the population and is the opportunity for many brands to take a stand on their African heritage and culture.
"Ancestors Day" aims to follow suit and become another official day of tradition and culture remembrance. It aims to be focused on spirituality and to remember the spiritual link that unites South Africans with their ancestors.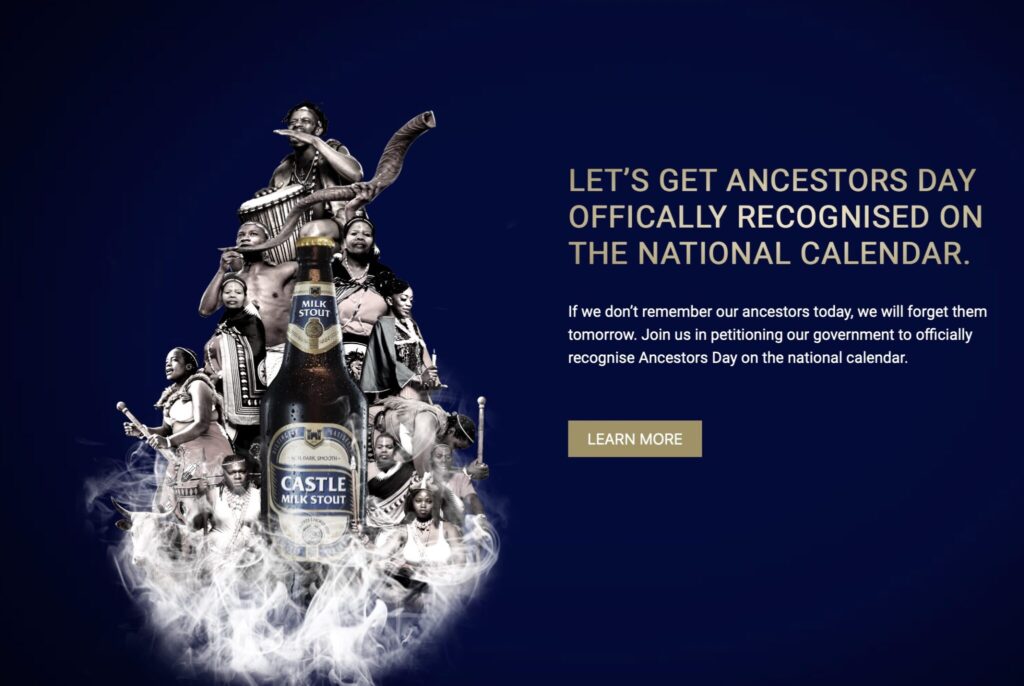 With this campaign, Castle Milk Stout confirms its position as a heritage brand in Africa. It helps South African people take pride in their heritage and build their own narratives, an already well-established trend across the African continent.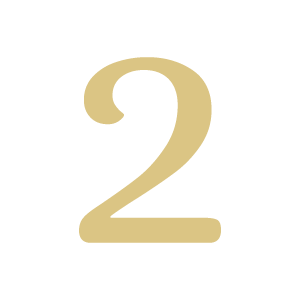 With this campaign, the brand positions itself as an inclusive brand, reuniting all the South African cultures and traditions. Bear in mind that South Africa counts 11 official languages. It's one of the most culturally diverse country in Africa!
Finally, with this campaign, the brand takes a political stand and is legitimate to do so. Indeed, Castle Milk is both a heritage brand and a highly popular one in South Africa.
Think of brand campaigns that celebrate the history and the heritage of the brand. Today, apart from brand anniversaries which are opportunities to communicate on the brand history, very few brands, especially in the FMCG sector, enhance their history and heritage as marketing assets.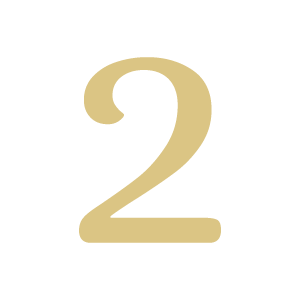 Campaigns around brand history and heritage are particularly interesting when they become 360 campaigns that extend all year round thanks to podcasts, in-store animations, digital games, videos, etc… Different medias both online and offline can be used to make the campaign alive all year round.
More broadly, explore the territory of spirituality, meditation, and mindfulness, as a brand. Castle Milk is doing this very nicely here. This emerging trend is about to hit most of the sectors in every part of the world.